Fly me to the moon, Chanel, and don't take me back!
I always get excited about a Chanel show. It has it all, the clothes, the scenery, the music, the whole atmosphere is magical. But with this one, Karl outdid himself. I always wonder what will be the next theme, and what will the Chanel team now will think of, but I never possibly imagined that they will actually launch a rocket!
Karl's spaceship crew wore glittery boots and tights, quilted tweed tunics, and pearly bracelets, because you can't have Chanel without the pearls. The evening wear was made of black and white chiffon with accessories like satellite bags and rocket brooches. The models rocked a Brigitte Bardot hairdo and very cute and practical head bands, that covered their ears, because in winter, one must keep warm, right?
Photo courtesy : Vogue.com
Chanel, as Coco herself once said, is above all a style. You can't copy it, you can only admire it and wear it with pride. Ever since I started getting interested in fashion, Chanel is always my no.1 brand. The materials are beautiful, the craft is extraordinary and the clothes… The clothes make me dream.
10, 9, 8, 7, 6, 5, 4, 3, 2, 1  ………….. Lift off!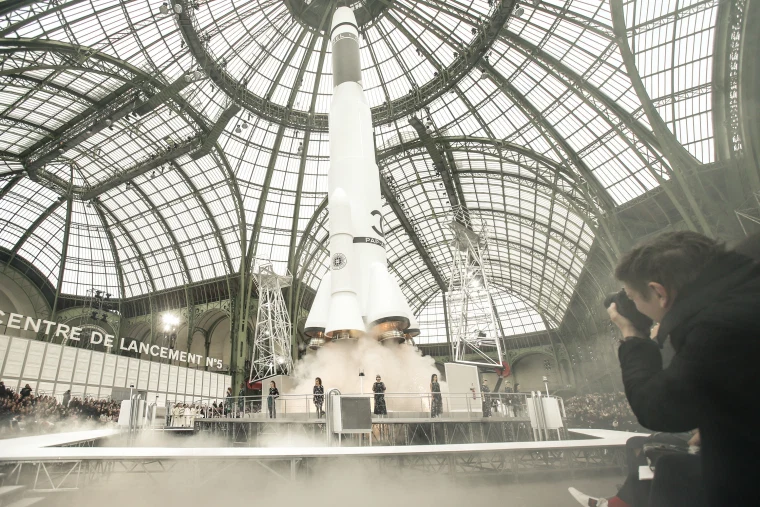 Yours fashionably,
M